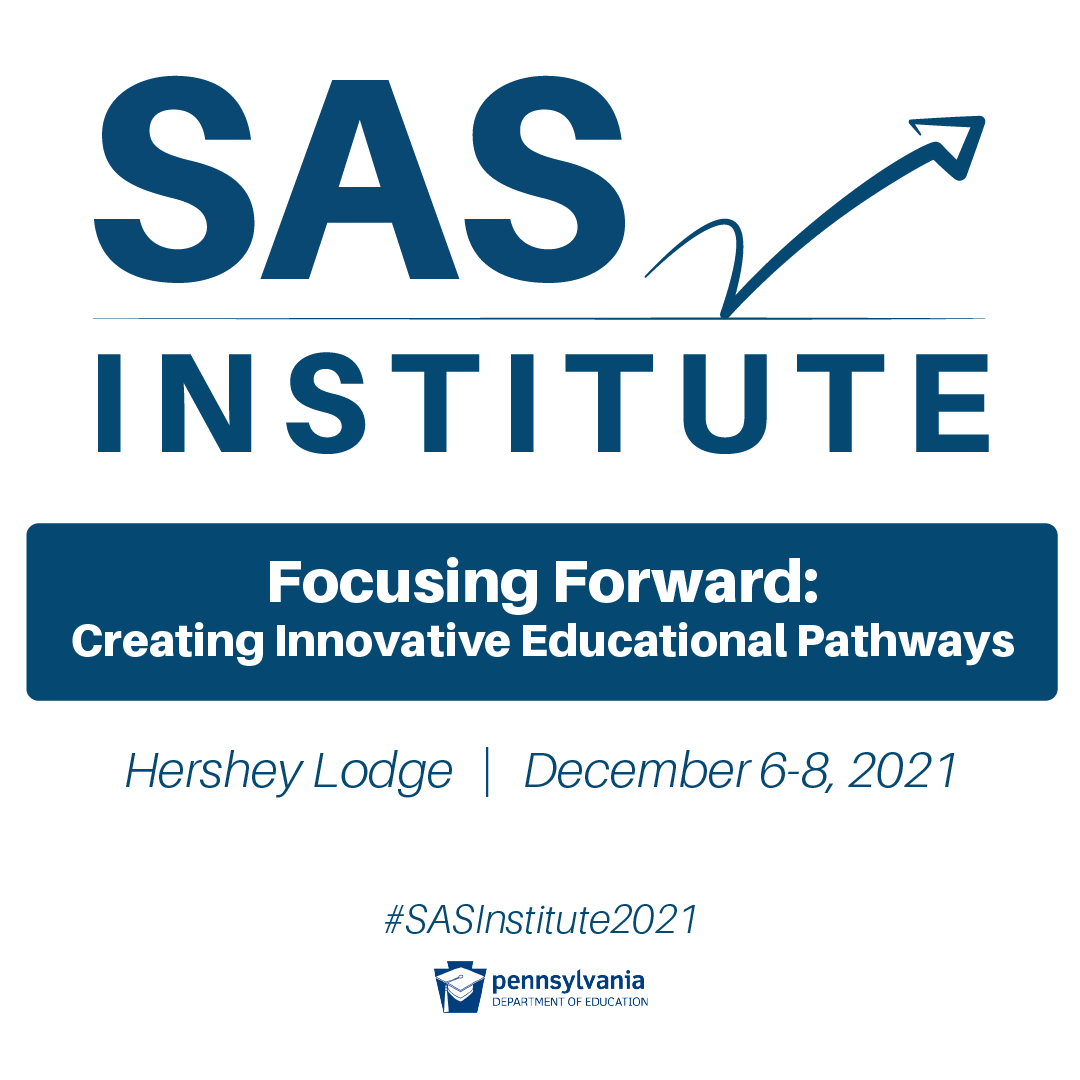 Are You Ready to Focus Forward? Join Us at the SAS Institute!
Monday Keynote
Dr. Baron R. Davis, Superintendent, Richland School District Two, South Carolina, is notable for his role in leading through unprecedented times while pivoting with grit and grace. His emphasis on equity, transformation, and courageous leadership inspire and encourage as he embraces the core values of learning, character, community, and joy. 
Tuesday Keynote
Dr. Joe Sanfelippo, Superintendent of the Fall Creek, Wisconsin School District, recognized as Education Dive's 2019 National Superintendent of the Year, strives to change the narrative and create a culture of YES to help leaders see the opportunities for those they lead - as opposed to the reasons why ideas won't work. Developing an environment where trust and YES are the default can transform the learning for students and staff.
Wednesday Keynote
Dr. Byron McClure, a National Certified School Psychologist, focuses on systems change and how to integrate SEL into a framework that includes relationships and an equity mindset. His areas of expertise include school climate, school discipline, disproportionate discipline practices, and school-wide behavior expectations. 
Register for the SAS Institute at https://www.eventsquid.com/event.cfm?preview&event_id=14186.  Both Act 48 and Act 45 options are available.  Additionally,  PDE is excited to announce a partnership between the SAS Institute and the Data Summit! Benefits to attending both conferences include:
An alignment between SAS Institute and Data Summit sessions
A discounted registration fee for attending both conferences
A combined Act 45 program offering option