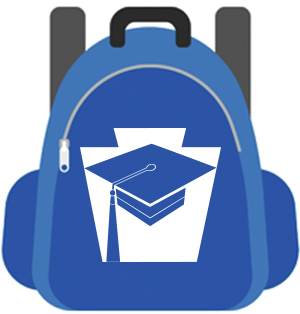 DO YOU KNOW????
Pennsylvania's economic future depends on having a well-educated and skilled workforce that is prepared to meet the current and projected demands of a global, knowledge-based 21st century economy. Therefore, it is imperative that Pennsylvania students at all educational levels have access to high-quality academic and technical education, as well as opportunities to assess interests, build skills, and identify and explore careers aligned to those interests and skills. Regardless of their postsecondary plans, all students should leave secondary education with a solid foundation in career education and work. 
For educators, SAS offers a variety of resources to assist in creating classrooms to support career awareness and exploration:
The Career Readiness links offer access to instructional classroom resources that support the Career Education and Work Standards, as well as portfolio evidence for the Career Readiness Indicator; 21st century workplace opportunities that connect the classroom to the workplace through work-based learning experiences and resources that support the Industry-Based Learning Indicator; and opportunities inside and outside the classroom that support career cluster pathways (e.g., STEM, Business Management & Administration, Agriculture, Food & Natural Resources), as well as portfolio evidence for the Career Readiness Indicator.
This toolkit introduces the PA Career Ready Skills (PA CRS) and Continuum and provides resources for LEA and teacher implementation. The integration of these skills into classrooms and schools is optional; however, when the PA CRS are woven into the mission and vision for each school and implemented with fidelity, schools will improve student capacity to engage in academic learning and meet college and career readiness standards. 
SAS PD Center (To access the PD Center, log on to SAS and select PD Center from My SAS Tools.)
Social Emotional Learning and Career Ready Skills
Participants will examine the need for social emotional learning in the school setting. By understanding the underlying principles of social emotional learning, participants will explore the critical connection to much needed employability skills – career ready skill categories that include Self-Awareness and Self-Management, Establishing and Maintaining Relationships, and Social Problem Solving Skills. Exploring the impact of career ready skills on achievement and employability, participants will reflect on how to create better awareness of this skill set in the broader school community and what next steps may occur to begin the process of integration. (5 hours)
Classroom to Workforce Connection Part I
Participants will leverage relevant resources to ensure a classroom-to-career workforce connection. This module emphasizes the need to access existing and current government research as well as employer job vacancies to make connections between actual workforce needs as well as the relationship to classroom content and career readiness. Participants will also take the next step with a stakeholder action plan and build the relationship between career readiness in the learner to the jobs in the workplace. As those connections are made, participants will align instructional content and curriculum to current workforce demands to prepare students for postsecondary career success with relevant content. (5 hours)
Classroom to Workforce Connection Part II
Participants will explore ways to sustain a partnership with an employer in their workforce region to support an alignment of instructional content to a pathway (if applicable) or to specific cluster careers in that industry sector. Participants will also partner with at least two cross-curricular teachers to develop a lesson plan for an authentic project-based learning experience. Connections will sustain the industry partnership to provide work-based learning opportunities for teachers and students to better prepare students for post-secondary career success to advance meaningful career pathways. (5 hours)