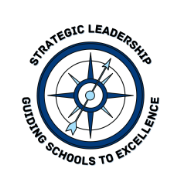 SAS Institute Registration is Open!
Mark your calendars for December 5, 6, and 7, 2022, and register now for SAS Institute 2022: Strategic Leadership: Guiding Schools to Excellence.  This year's conference offers three keynote sessions and multiple breakouts and special events:
Gregg Behr and Ryan Rydzewski, authors of When You Wonder, You're Learning, will share Fred Rogers' tools for learning in Monday's opening session.
Joe Sanfelippo, invited back to the SAS Institute by popular demand, will continue the leadership conversation on Tuesday.
Jenni Donohoo will energize our Wednesday session as she describes the power of collective efficacy and its impact on student achievement.
Three of PA's stellar educators – Khalid Mumin, Harrison Bailey, and Joseph Welch – will host PA Proud-EDTalks as they share the challenges faced today by teachers, principals, and superintendents.
Duquesne superintendent Sue Mariani will share her story of hope and restoration in Duquesne City School District.
View Featured Content
View All Featured Content